Factory Low Price Nylon Fishing Net Monofilament Multifilament Fishing Nets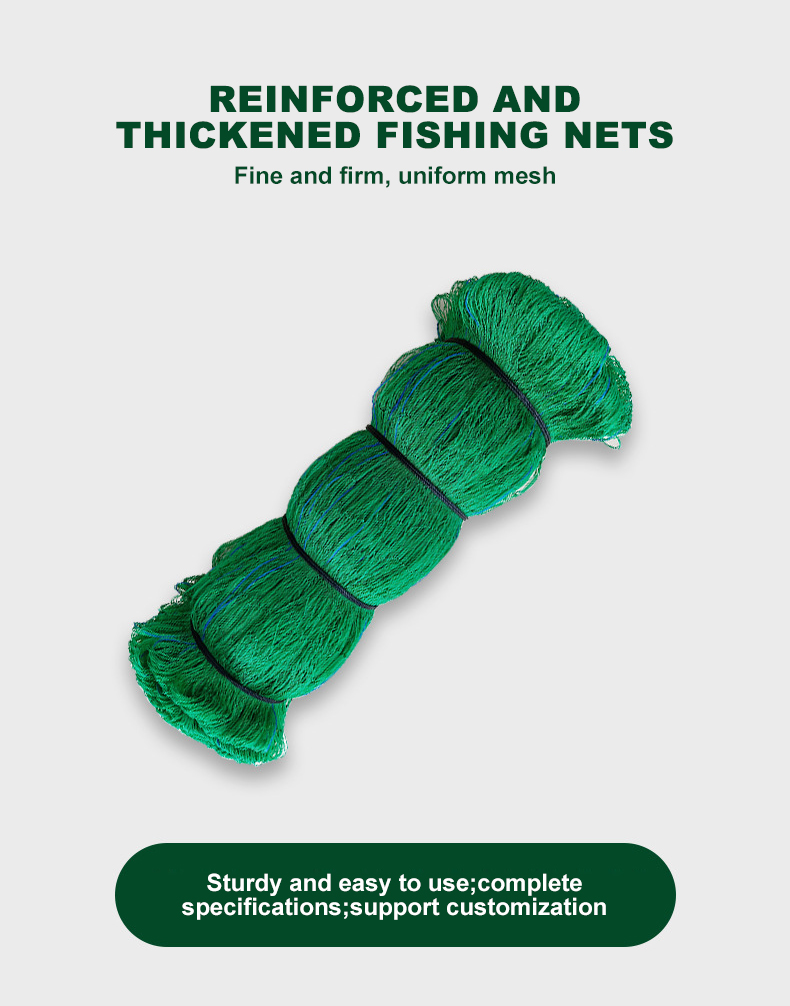 Advantage:
1. The material we used is in highest quality which let the net more soft and strong and shinny.
2. The color can be dyed, which makes the net more bright, soft!
3. We have special skill to make the knot much more tight.
4. Depthway stretching is done by vacuum capsule stretching machine which will let the nets more orderliness and good lookingWhile
Lengthway Stretching is done by electric heating which make the net much more straight and shinny.
5. Material: Nylon, Polyester,PE,HDPE, 100% Virgin HDPE with UV Stabilized
Product Parameters



Nylon & PE Multi

Fishing Net

Nylon Mono

Fishing Net

PE Fishing Net

Braided

Fishing Net

Raschel Net

Twine size

210D/3PLY24OPLY




380D/18PLY& 24PLY&27PLY




210D/3PLY-24OPLY

Thickness




0.10-1.5mm




1MM- UP




Mesh size

3/8"-UP

3/8"-UP

5" 7 7-1/2" 73/4"

1/2"-UP

3/8"-UP

Depth

25MD-600MD

25MD-1000MD

40MD 45MD 50MD

25MD-600MD

25MD-1200MD

Knot

S/K or D/K

D/K

S/K or D/K

S/K or D/K




Stretching Way

Lengthway

Depthway & Lengthway

Lengthway

Lengthway

Lengthway

Feature

Material: PE, Nylon

Color: any color

Length: as requirement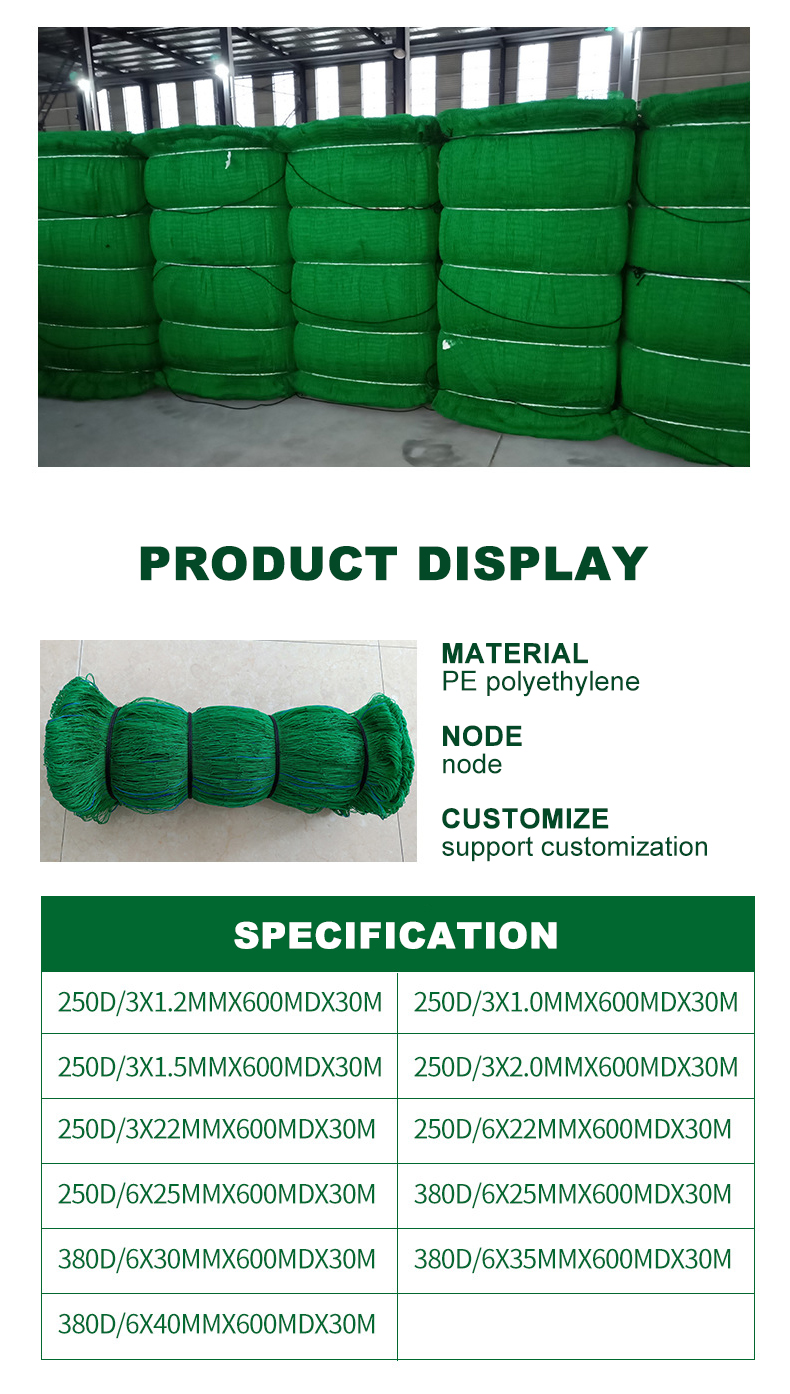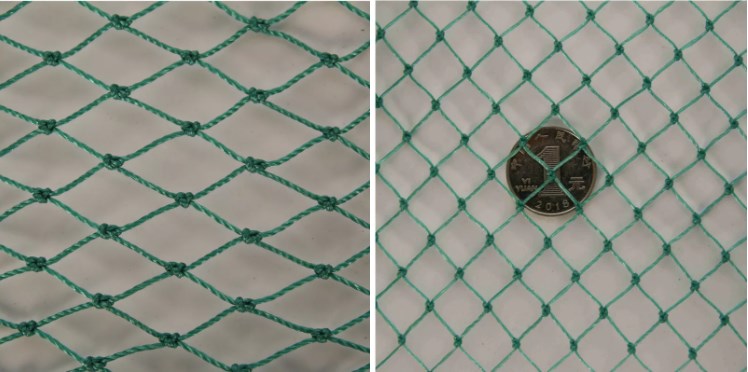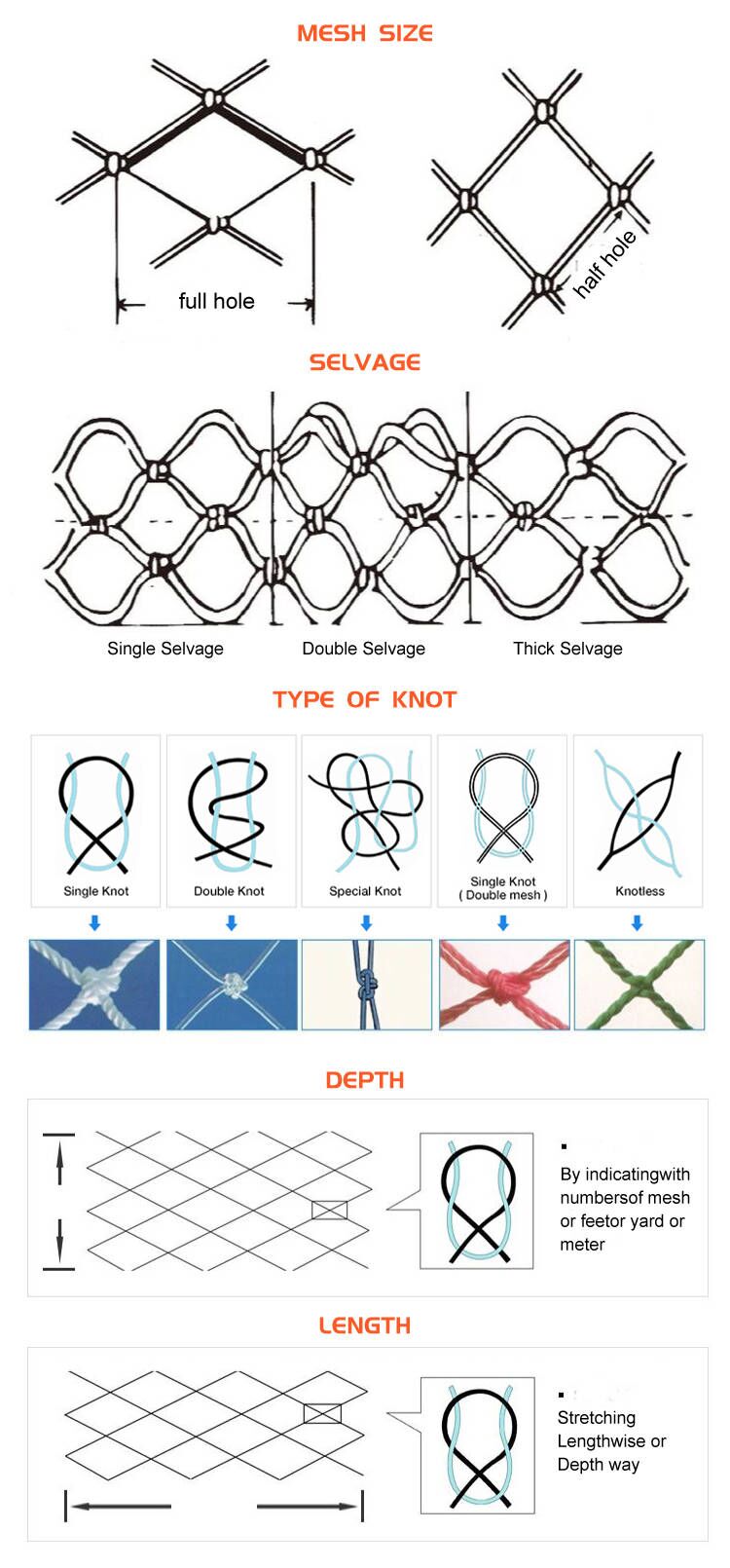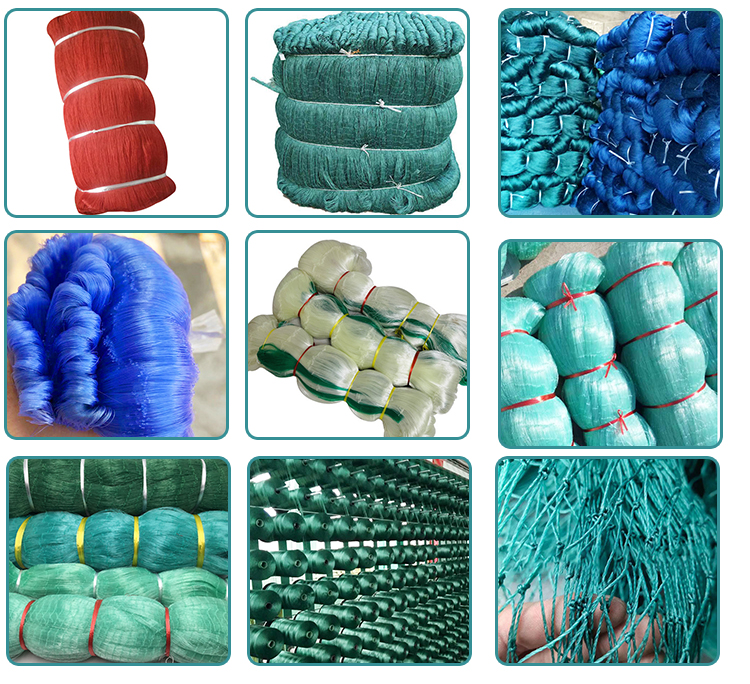 About us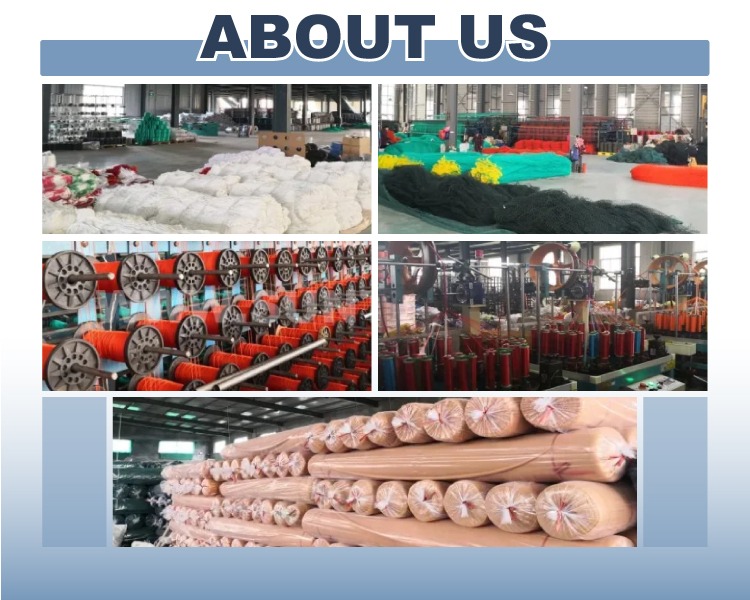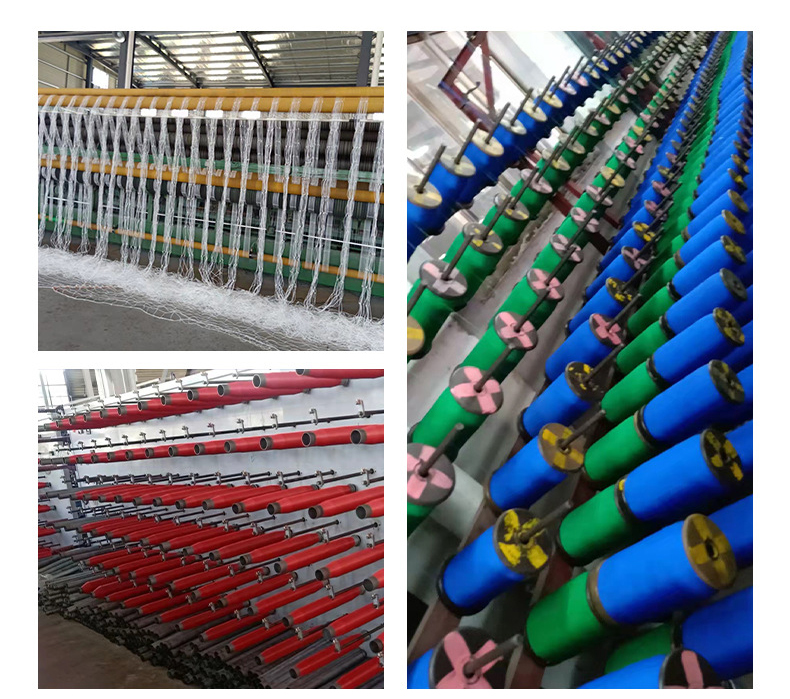 FAQ
1)Q: Can we have a price list of your nets?
A: Ok, no problem. Just kindly advise us your specifications so as to work the prices out for you exactly.
2) Q: Can we have a test of your nets before ordering?
A: Ok, sure. The free samples can be sent to you directly. However, the courier cost will have to be for your account.
But we surely return you this courier cost once you have actual orders with us.
3) Q: Can we have only one piece ordered? Or in small quantity?
A: Very sorry, it is very difficult for us to go. We are the netting factory, which cannot sell only one piece like fishing shop.
4) Q: What is your MOQ?
A: MOQ means the minimum of the quantity ordered. If less than this minimum, it is not workable for us to find the machines to work for you. It is also helpless for us. Normally, Monofilament net 800kgs and Multifilament net 1000kgs.
5) Q: Is it possible to get the exact sizes of nets we want for sample?
A: Very sorry, it is very difficult. It is impossible to make only one new sample from the netting machine, unless the quantity can be up to the minimum to produce. However, the similar size will be sent instead, which are with the same twine size and similar mesh size for your checking and evaluating our quality firstly. Finally we can follow your
specifications to produce exactly.
6) Q: Can we have nets in our colors?
A: Ok, no problem. It will be better if you can offer us your sample color.
7) Q: How about the payment?
A: 30% advance to start the order and 70% balance before shipment by T/T. Also 100% LC at sight is acceptable.